---
Remind 101 is a private mobile messaging platform that enables teachers to send reminders to students and parents via text. Many TMS teachers use "Remind" to inform students and parents of upcoming tests and assignments.
Humble ISD Mobile App
is a great way for parents and students to get information on the go. It's available in the App Store or Google play, so download it today! You will receive in "text" format school-related information from Timberwood Middle School along with information from the district. Download the App for free!
www.humbleisd.net/mobileapp
.
Text messaging is often the fastest way to get out information. It's easy to sign up! First, make sure your mobile number is on file as a parent or guardian in Home Access Center.
Then text YES to 67587. You will get a text message back stating you are now registered with SchoolMessenger, which recognizes parent/guardian mobile numbers on file with Home Access Center.

Twitter will be used by the principal to share academic achievements and learning opportunities. Follow us @HumbleISD_TMS
.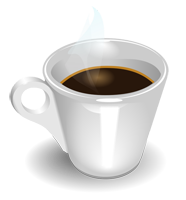 Second Cup of Coffee with the Principal
is a time for you to come and visit with Mr. Buck on a Saturday morning from 9:00 a.m to 12:00 once each semester. This is a time for you to come and learn about all of the amazing things going on at TMS and will give you a chance to ask questions! Dates and times will be announced.
---
Academics
We believe that each one of our students can learn and achieve at the highest level of success with the proper preparation and support. To ensure a successful year please:
Make your student's attendance a priority

R

ev

iew with your student their student contract (page 2 in their agenda)

Have your student check their agenda daily and prioritize their assignments

Review their goal setting on page 5

Keep their school binder organized

Check their grades twice a week on H.A.C.
If your student needs additional academic support, please have your student attend tutorials. See the
tutorial schedule here
.
· Different Learning Styles: We believe that it is very important that not only our teachers know their students' learning styles, but also that our students understand how they learn best as an individual learner. During the first two weeks of the school year, your student will take a learner's inventory where they will learn their learning style: visual, auditory, or kinesthetic. Students will place this information on page 3 in their agenda. Please take time to visit with your student about how they learn best.
TMS Grading Policy
Middle School Five Core Areas
2016-2017
Content Area

Level

Honors/Pre AP
6th & 7th

Honors/Pre AP
8th Grade

ELAR

60/40

60/40

70/30

Math

60/40

60/40

70/30

Science

60/40

60/40

70/30

Social Studies

60/40

60/40

70/30

LOTE

60/40

60/40

70/30
KEY: Summative/Formative (includes homework, class work, quizzes, etc.)
*Late work 10 pts off each day it's late.
*If a student is absent, they have one day for every day they are out to return work. For example, if a student is out 3 days, they have 3 days to make up their work before it is considered late.
*In the gradebook all blanks will weigh in at zero after assignment due date.
* Students will be allowed to reteach on summative grades only, two times per nine weeks. Students must schedule and reteach with the teacher within a two week timeframe from receiving their grade. Retesting will only take place on Thursday AM/PM. The final test grade average will be computed by taking the average of both tests.
Attendance
Student attendance is essential in being successful and growing academically. Absences from class may result in serious disruption of the student's mastery of the instructional material; therefore, the student and parent should make every effort to avoid unnecessary absences. It is very important to keep in touch with the attendance office, for reasons of illnesses and to determine if homework should be picked up for the student. Please call the attendance line at 281-641-3810 regarding any absence.
HAC Email Alerts
Parents can now subscribe to email alerts from Home Access Center for Attendance, Course Averages, and Assignment Averages.
1. Log into Home Access Center.
2.
Click
Attendance.
3:
Check the box for
You will receive an email at 3:00 p.m. each Thursday, if attendance was recorded for
your student that week.
You may limit the alerts to specific absence codes, by clicking the link and selecting
certain codes.
Course Average and Assignment Average Alerts
1. Click
Classes.
2. Check the box for each alert you want to receive.

3. Set the thresholds as you wish or leave the boxes blank if you want to be alerted for all grades.
4. You will receive an email alert for Course Averages and/or Assignment Averages every Thursday at 3:00 p.m. if your student receives a course average or assignment average within the thresholds you set.
---
Student Safety
Student ID Badges: All of our students are required to wear their student ID on a lanyard throughout the school day. Students will not be allowed in the building or in their classroom without their ID. If a student forgets their ID, they may purchase a temporary one at the front desk from 8:00 to 8:30 a.m. for more information, see our website.

Raptor Visitors Badge: All visitors entering the building will be required to present their drivers' license in order to be scanned and a visitor's tag will be printed. Our staff is trained to stop anyone that does not have a visitor's tag and help direct them to the proper location. We always want our parents and guest to feel welcomed, but safety is our top priority.

Monthly Safety Drills & Preparation: Timberwood Middle School is committed to the safety of students, faculty, staff and visitors on our campus. Our campus will participate in a variety of monthly drills including fire, bad weather, intruder and lockdown. Our staff is trained at the beginning of each year for each one of these drills.
---
Parent Involvement
TMS Panther Pride Spirit Booster is a positive partnership of parents and administrators working together to encourage and support the student body and faculty. Through volunteerism and financial means, TMS Booster provides additional assistance to all programs at TMS. The goal of the Booster is to elevate school spirit, enhance positive perception of TMS, and create endless possibilities for its students. TMS Booster strives to make the students middle school years memorable by hosting fun positive events. Please visit http://humbleisd.net/Page/28981 for more information.
Timberwood Middle School
Humble Independent School District
18450 Timber Forest
Humble, Texas 77346
281-641-3800 phone
281-641-3817 fax